DEEP-DIVE INTO NGS ANALYSIS
Explore Basepair's curated collection of resources for NGS data analysis in our Knowledge Center, or read the latest company updates on our blog.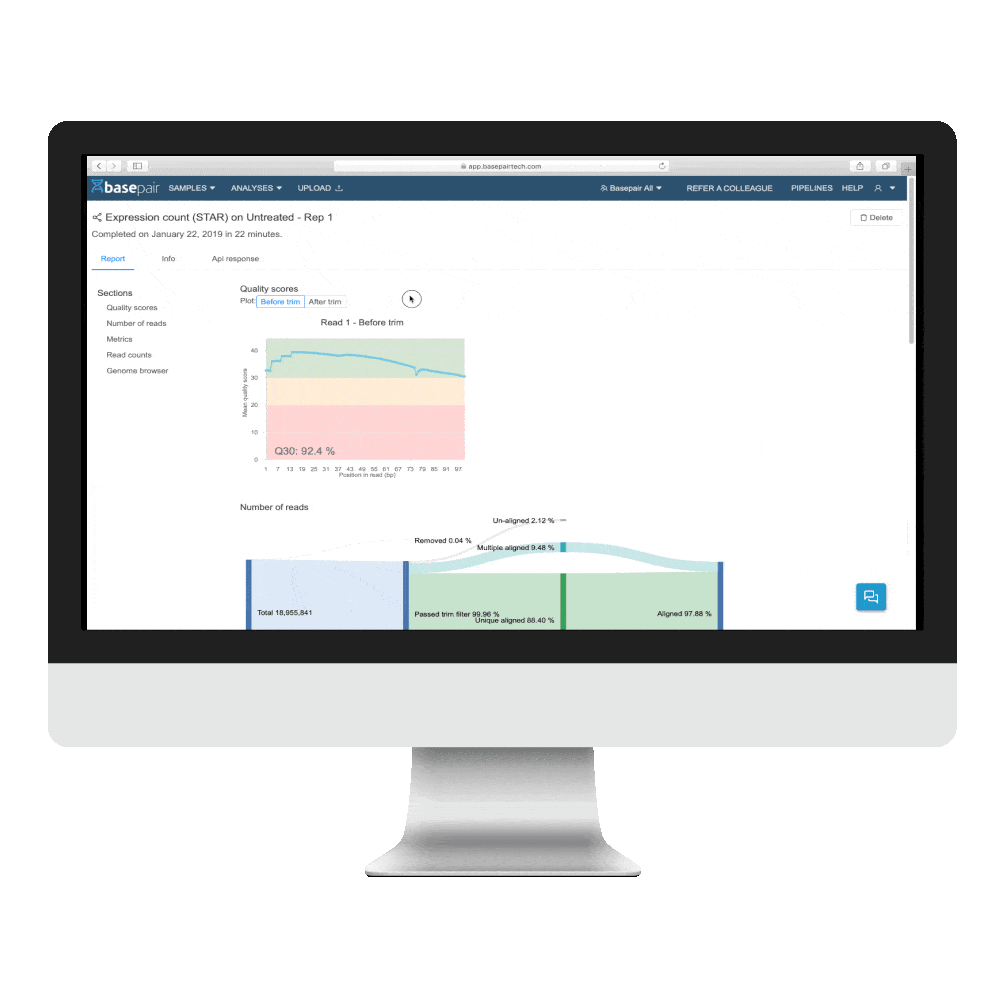 Want to analyze your own NGS data? Give Basepair a try.
Our intuitive interface and automated pipelines are easy to use, even for researchers with no bioinformatics experience.