Unleashing the Power of Partnerships
At Basepair, we believe in the strength of collaboration and the transformative potential that partnerships hold. We also believe partnership can take different forms. On the one hand we are dedicated to forging strategic alliances with leading organizations, researchers, and industry experts to achieve technology integration that will ultimately drive innovation and advance the field of genomics. In addition, we also recognize the power of co promotion and co marketing to help further the growth goals of partner organizations. That's why we launched the Basepair Partner Program (BPP) that includes a multitude of benefits for member organizations, not least unlimited sample processing through the Basepair platform.
Collaborative Network
By joining forces with Basepair, you become part of a vibrant and interconnected scientific community of over 5,000 subscribers. Our network of technology and scientific partners, researchers, and thought leaders fosters collaboration, knowledge exchange, and opportunities for joint projects and publications.
Customized Solutions
We understand that every partner has unique requirements. That's why we work closely with our collaborators to develop tailored solutions that align with their specific goals and objectives. Our team of experts will collaborate with you to design and implement customized workflows, ensuring that our partnership delivers maximum value.
Cutting-edge Technology
Access our cutting edge algorithms and cloud technology built into our state-of-the-art bioinformatics platform, which enable efficient and accurate federated analysis of NGS data. By partnering with Basepair, you gain access to a modern tech stack and methodologies that will propel your research to new heights.
Bioinformatics Expertise
Leverage our expertise in next-generation sequencing (NGS) analysis & visualization to enhance your research capabilities and gain a competitive edge. With our deep understanding of genomic data analysis, we empower our partners to unlock new insights and accelerate scientific discoveries.
Unlock the Power of Basepair's Partner Program Today
Discover the limitless potential of joining the BPP. Together we can revolutionize genomics research and drive breakthroughs that have a lasting impact on human health and well-being. Founding members receive the following benefits:
Innovative Solutions
Unlimited Sample Processing for a Low, Flat, Annual Fee. Yes, you heard us correctly, no complicated throughput, user or consumption based model that does not scale cost effectively.
Customized Solutions
White labeling and bundling of analysis with the sale of another product or service such as kits, hardware or contract research. Why build your own bioinformatics platform or sign a co marketing agreement whit a third party software company when you can effectively have your own portal?
Cutting-edge Technology
Access to over 5,000 subscribers and to the platform across academic, industry and government organizations around the world.
Bioinformatics Expertise
A marketplace to showcase and monetize the value of in house built bioinformatics pipelines through a point & click graphical user interface to the broader scientific community
As a growing company we want to showcase the value of the Basepair platform and what better way to do that than through our partners. Therefore by joining the BPP we ask that you be comfortable helping us do this by developing a case study, delivering a scientific talk at a conference, or helping with a presentation on a future webinar to talk about your experience of collaborating with us.
Join us in our mission to unravel the mysteries of the genome and transform the future of precision medicine. Contact our partnership team today to explore how we can collaborate and achieve remarkable results together or alternatively check out some of our partnerships below.
Basepair partners with AWS to bring the benefits of point & click bioinformatics using the compute & storage resources in a client's own AWS account. This federated approach to NGS analysis & interpretation not only enables enhanced security & data privacy and improved connectivity to other cloud resources being used, but also results in considerable cost savings.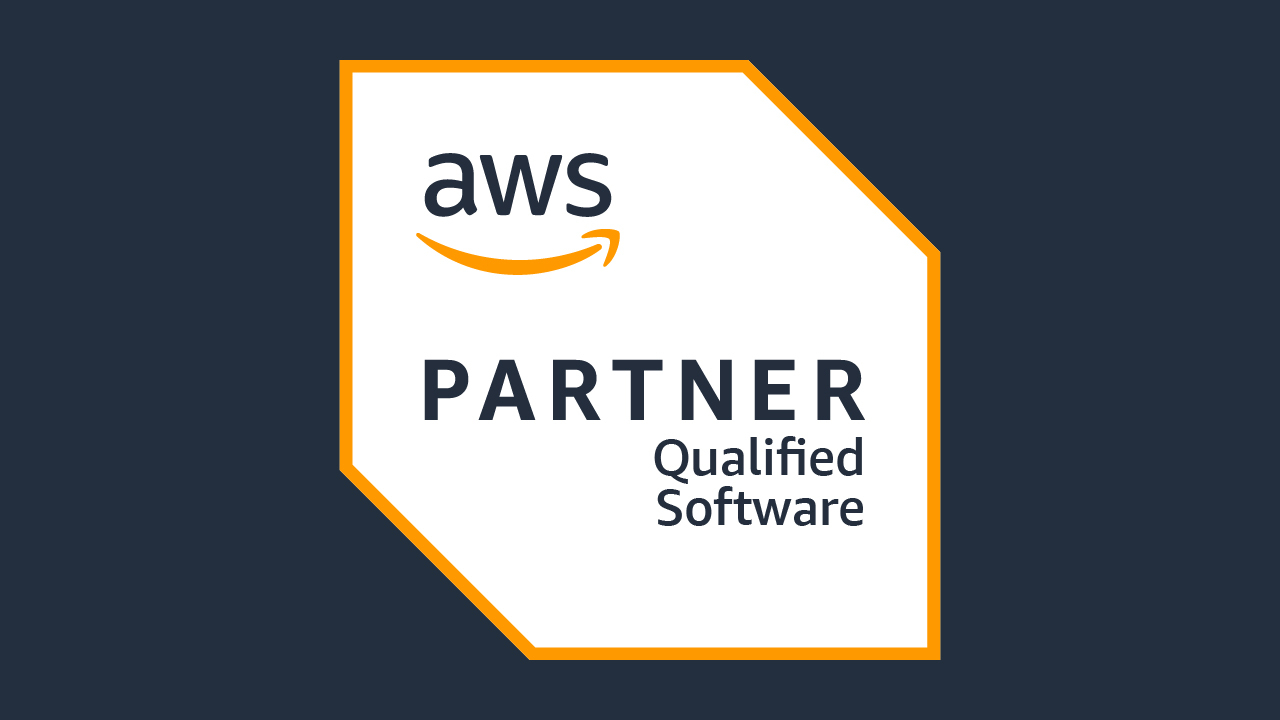 As a member of the Amazon Partner Network with Qualified Software Partner status, organizations can be confident that the Basepair platform is built on AWS Well-Architected best practices related to aspects such as reliability, cost optimization and performance efficiency.
Basepair is available on AWS Marketplace, a digital catalog with thousands of software listings from independent software vendors that make it easy to find, test, buy, and deploy software that runs on Amazon Web Services (AWS). This effectively makes it even easier to access point & click bioinformatics through a free trial at an affordable rate. Basepair is also featured on the associated Life Sciences Solutions Page alongside other industry leading organizations in their respective areas.
Basepair on AWS brings the following benefits to organizations looking to migrate, deploy, orchestrate and scale bioinformatics workflows in the cloud:
Web-Based: No Software To Install
Sign-up online in less than a minute, no software to install, manage and upgrade. No hardware required either. Your samples and results are available at your office, home or conference, 24-7.
Easy To Use: Run Analyses in Minutes
Run complex workflows with just a few clicks. Most users take less than a minute of hands-on time to add a sample and run an analysis. Our workflows show all the steps of the analysis to help the users understand exactly how their data will be analyzed.
True Connected Cloud
Basepair is available in a multitude of cloud regions around the world to allow you to operate globally. Connect the platform to both your compute and storage resources in your own cloud account to achieve economies of scale with your cloud provider, or, for plug and play, use the multi-tenanted version which manages everything for you.
Interactive: Publication-Ready Figures and Reports
From heatmaps to volcano plots, interact with NGS data directly in the online report. Use filters and sliders to adjust your parameters, download your figures in high resolution, or export files for additional analysis.
We are thrilled to have a partnership with Sentieon, bringing together best in class bioinformatics algorithms with modern platform technology and user interface. This collaboration offers an unparalleled opportunity for researchers, healthcare professionals, and biotech companies to accelerate their genomics research while enjoying the simplicity and efficiency of Basepair's intuitive point-and-click graphical user interface (GUI) for running Sentieon workflows.
Basepair is renowned for its user-friendly bioinformatics platform, designed to simplify complex data analysis processes. With our GUI, you can effortlessly navigate through the intricate steps of running Sentieon workflows. No more grappling with command lines or spending hours configuring scripts. Basepair's GUI empowers users of all levels of technical expertise to harness the full power of Sentieon's industry-leading software effortlessly.
Here's why the Basepair and Sentieon partnership is a game-changer:
Streamlined Workflow Execution
The collaboration between Basepair and Sentieon ensures a seamless integration of Sentieon's advanced genomic data processing software into Basepair's user-friendly GUI. This integration empowers researchers to run Sentieon workflows with ease, saving time and effort. Simply select the desired workflow, customize the parameters, and click run. Basepair's GUI automates the execution, allowing you to focus on your research goals.
Accessibility for All
Basepair's GUI removes the barriers to entry for researchers with varying levels of computational expertise. Whether you are a bioinformatics expert or new to genomic data analysis, our intuitive interface enables you to effortlessly navigate Sentieon's powerful algorithms and tools. Enjoy a user-friendly experience that simplifies the complexity of genomic data processing, making it accessible to a broader audience.
Your Cloud or Ours
Sure, if you want to upload data to our hosted, secure platform then by all means do so! However, gone are the days when that was the only option available to you. Basepair is unique in being able to be configured to leverage the compute and storage resources in your own cloud account. No data movement = more secure and reduced cloud computing costs.
Nkarta is dedicated to realizing the potential of natural killer (NK) cells for the treatment of cancer. Their proprietary technology is designed to harness the power of these important pathogen-fighting immune cells and is uniquely capable of enhancing their ability to search and destroy tumor cells. Throughout their development process, Nkarta scientists create increasing amounts of NGS data across multiple application areas that require analysis. But without a way for scientists to perform routine analysis independently, they were experiencing a significant bottleneck in analysis that delayed scientific insights. Basepair partnered with Nkarta to help execute on their vision of enabling every non-bioinformatician to become a data scientist by giving them tools and visualizations to be able to analyze their own data without always needing to work with a bioinformatician.
Arima Genomics is advancing life sciences research through the power of 3D genomics by providing unparalleled access to the sequence and structure of any genome. By offering the most advanced technologies for preserving the structural organization of the genome they are driving discovery in genome biology and human health. By partnering with Basepair to create its own web portal, Arima is empowering scientists with new options for bioinformatic analysis of 3D genomic data. In addition to providing secure file transfer and storage, this will substantially decrease the need for customers to invest in compute and bioinformatics resources.

ASTRIDE is a leading distributor of NGS and NGS data analysis services in Japan. NGS is a powerful and emerging technology that is used for various applications to support scientific research in life sciences organizations. Although there are a number of software tools available on the market, they require complicated commands and steps to analyze the underlying data, which are often not easy to follow by researchers without appropriate bioinformatics knowledge. This has led to a significant bottleneck in extracting meaningful insights from the vast amount of NGS data being generated. Basepair offers a user-friendly web-based NGS analysis interface that allows any researcher to easily analyze NGS data without the need for programming or coding skills. We believe partnering with Basepair will enable Japanese researchers to overcome these challenges related to NGS data analysis and visualization, accelerating the advancement of science in our country.